The holiday season is a great time to set aside our marketing task list and spend time with friends & family. It is also one of the most popular times of year to indulge in the most delicious of foods. For this holiday season, the Advertas team has compiled a list of our Thanksgiving Favorites, with recipes included! Looking for a new dish to bring to your gathering? Look no further!
We hope these ideas & recipes provide some inspiration for your next Holiday dish!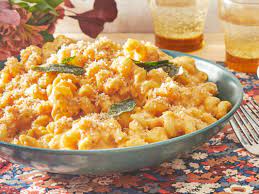 Pumpkin Mac & Cheese
Pumpkin mac and cheese is a delightful twist on the classic comfort food. Creamy, cheesy macaroni gets a seasonal upgrade with the addition of pumpkin puree, which lends a subtle earthy sweetness and a beautiful orange hue. This dish is perfect for autumn gatherings, offering a harmonious blend of savory and autumnal flavors that will satisfy your taste buds and warm your heart.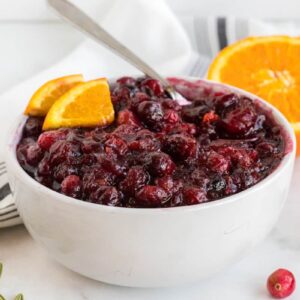 Spiced Cranberries
Spiced cranberries are a zesty and vibrant side dish that adds a burst of flavor to any holiday meal. Fresh cranberries are cooked with sugar, spices, and sometimes a hint of citrus to create a sweet-tart condiment with a hint of warmth and complexity. These spiced cranberries provide a delightful contrast to rich and savory main courses, making them a beloved addition to Thanksgiving and Christmas spreads.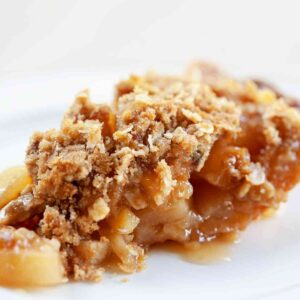 Pear Pie with Ginger Topping
Pear pie with ginger topping is a delectable dessert-inspired side dish that combines the juicy sweetness of ripe pears with the warming spice of ginger. The flaky pie crust is filled with sliced pears tossed in a sugary and ginger-infused syrup, then topped with a crumbly ginger and cinnamon streusel. It's a delightful accompaniment to a holiday meal or a special treat any time of the year.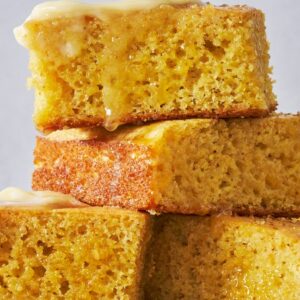 Mimi's Cornbread
A rustic and comforting side dish that complements a wide range of meals. Made with cornmeal, flour, and other simple ingredients, this Southern staple is often baked in a cast-iron skillet to achieve a golden-brown crust. The result is a slightly sweet, crumbly bread with a hearty texture, perfect for soaking up sauces, accompanying chili, or serving alongside barbecue dishes. Lovingly known as, 'Mimi's cornbread', it embodies the essence of Southern hospitality and comfort food.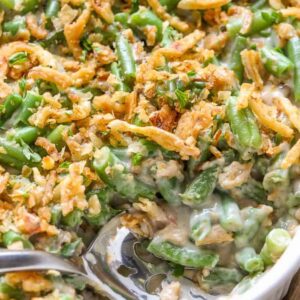 Campbell's Green Bean Casserole
Campbell's green bean casserole is a classic comfort food side dish that has graced holiday tables for generations. It consists of tender green beans smothered in a creamy mushroom sauce, all topped with crispy fried onions. This iconic dish strikes a perfect balance between creamy and crunchy textures, making it a beloved addition to Thanksgiving feasts and potluck dinners.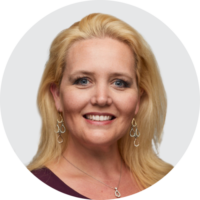 Laura Cuttill
Chief Marketing Officer
Laura A. Cuttill is a strategic and operational leader with a demonstrated ability to fuse business, financial, and technology interests into streamlined, profitable operations. Armed with a degree in marketing from Texas A&M University, Ms. Cuttill began her career in the Schlumberger Information Solutions department, working on identity management roll-out projects for Chevron and ExxonMobil.
In 2004 she joined Hal Green as a co-founder of Advertas, adding her organizational, analytical, and creative problem-solving skills to the team. In 2010 she left Advertas to co-found the identity management software company, 2FA, Inc. As COO / CMO for 2FA, she helped lead the company from concept to a 75% market share in target verticals for two factor authentication in four short years. After selling the business to Identity Automation in 2016, she returned to Advertas, continuing to support clients in the energy and process industries. She serves her clients with a unique vision of using cutting-edge software and marketing practices as a foundation to drive business growth.