Houston-based B2B marketing agency Advertas has won a Platinum Hermes Creative Award in the category of event marketing for their promotion of the Paradise® AI Workbench at IMAGE 2022, joining other winners such as AT&T, Accenture, and PepsiCo.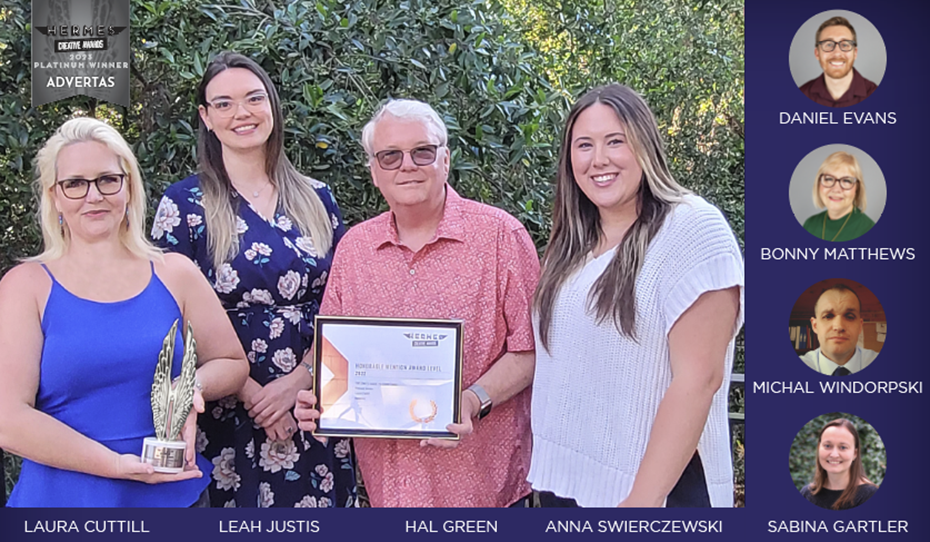 Advertas, a leading B2B digital marketing agency based in Houston, Texas, is proud to announce that they have won a Platinum Hermes Creative Award in the category of event marketing. The prestigious award recognizes their exceptional work in promoting the Paradise AI Workbench by Geophysical Insights at the 2022 International Meeting of Applied Geoscience and Energy (IMAGE). This year's Hermes award follows the agency's 2021 Gold win for the 2020 Oil & Gas Machine Learning Symposium in the live/virtual event programming category.
The Hermes Creative Awards, administered by the Association of Marketing and Communication Professionals (AMCP), is an international competition that honors creative professionals involved in the concept, writing, and design of traditional and emerging media. The awards celebrate outstanding work across various industries, ranging from individual communicators to media conglomerates and Fortune 500 companies.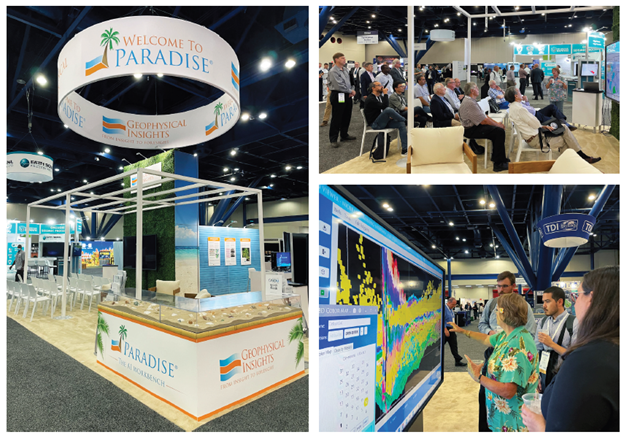 Laura Cuttill, Chief Marketing Officer at Advertas, shared her excitement: "We're incredibly honored to be recognized with a Platinum Hermes Creative Award. This achievement underscores our commitment to providing innovative, results-driven marketing solutions for our clients. The Paradise AI Workbench promotion at IMAGE 2022 was an incredible opportunity for our team to showcase our creative prowess and strategic thinking."
The competition was fierce, with entries from top organizations and institutions worldwide. Advertas joins an elite group of winners, including AT&T, Accenture, McGraw Hill, National Association of Realtors, PepsiCo, Phillips66, State Farm Insurance, Vanguard, Yahoo, and Yale University.
The Platinum Hermes Creative Award demonstrates Advertas' dedication to producing outstanding strategic marketing campaigns that resonate with audiences and deliver tangible results. The company's success in the event marketing category is a testament to its ability to excel in a competitive landscape and create memorable experiences for clients and event attendees alike.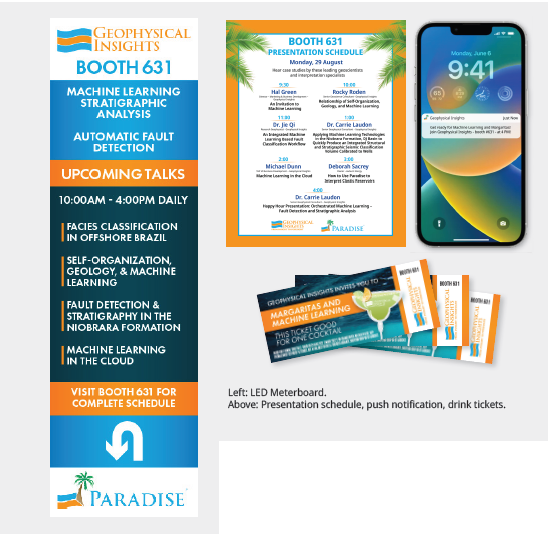 About Advertas
Advertas is a Houston-based B2B digital marketing agency specializing in energy, technology, and professional services. The company combines Account-Based Marketing strategy, branding, digital marketing, and public relations to deliver exceptional results for clients. Advertas has a proven track record of driving growth, enhancing brand visibility, and boosting customer engagement for businesses of all sizes.
About the Hermes Creative Awards
The Hermes Creative Awards is an international competition for creative professionals, recognizing excellence in marketing, advertising, and public relations. Administered by the Association of Marketing and Communication Professionals (AMCP), the awards program has been in existence since 1995, celebrating the best in creativity across various industries and fields.
Media Contact:
Daniel Evans
Advertas
[email protected]