What is Lead Generation vs. Demand Generation, and Why Do You Need Both?
By Hal Green and Laura Cuttill
The difference between lead generation and demand generation
Marketing buzzwords get thrown around a lot. We hear and see them every day – in advertisements, in corporate communications, and even listening to conversations between seasoned executives. Sometimes, we all know precisely what a word means. However, sometimes usage muddies the water a bit. One common example is lead generation being used synonymously with demand generation. But are they the same thing? And why does it matter?
Let's start here:
Demand generation refers to campaigns with a general approach to raising brand awareness – hopefully, that increase in brand awareness results in inbound leads.
Lead generation is a more specific campaign targeting individuals identified and grouped by some common demographic, web browsing habit, geography, or other traits. Again, a successful lead generation campaign will result in leads.
On the surface, the activities that make up the campaign may look similar. You may develop videos, host webinars, optimize web pages for SEO, or create downloadable content. However, demand generation focuses on getting the message out to as many relevant people as possible, while lead generation focuses on reaching identified, targeted individuals.
Put another way, lead generation markets to individual buyers and influencers, whereas demand generation markets to groups. Ultimately, both result in new sales opportunities that grow the pipeline of deals, so we integrate lead generation and demand generation in Account-Based Marketing (ABM) plans.


Demand generation is an overarching plan to drive website visits, form-fills, and inquiries from prospects by building awareness of the offering in the target markets; therefore, it is a more general mission and closely related to branding for the firm. Initiatives supporting demand generation include holding events like webinars (live and recorded), having a booth at a trade show, publishing papers, and presenting at conferences. Automated email drip campaigns, for instance, are a part of lead generation as identified prospects download content in exchange for their contact information.
Marketing, branding, and demand generation
In thinking about the customer journey, the effectiveness of your branding and demand generation affects the number of prospects that start down the path toward customers. In general, decision-makers and technical influencers must first obtain information about your company and offering before they will complete a form to request a consultation or product demonstration. Email marketing may be a way to short-cycle awareness-to-contact, but even then, most individuals will check out your website if they are interested in your email content. Therefore, the investments made in web presence and SEO, events, and ad campaigns support demand generation. Branding is your firm's "presence" in the marketplace. While it may be possible to win a few initial deals for a start-up based on past relationships or investors, those will only help launch the business. Sustaining the enterprise will require robust marketing that includes branding and outreach to prospective decision-makers in target accounts. This is especially true for tech companies, which live or die on marketing.
Strategies for lead generation
There are two broad classes of how sales leads are captured when considering lead generation: inbound and outbound. Inbound includes form fills, emails to staff from customers or prospects, and calls to sales or customer support. Events, SEO, paid and unpaid advertising, content marketing, social media, and thought leadership drives inbound leads. However, inbound leads are typically the result of branding and outbound lead-generation efforts. Figure 1 illustrates how inbound and outbound lead generation initiatives complement each other:
Established relationships with existing customers can sometimes make up the bulk of inbound leads. Existing customers represent the lowest cost of new sales and are therefore to be given the preferred 'white glove' service. Established companies of sufficient size are well-advised to consider an inside sales function to handle small transactions and incremental sales to existing customers. The COVID pandemic, which precipitated a sea change of people working remotely and using online meeting platforms, has dramatically changed the definition of what it means to have a "call." Inside sales can use this to an advantage by meeting virtually with prospective buyers and engendering the business relationship. Advertas has clients that have used Microsoft Teams effectively to reach audiences worldwide for online events and individual customer workshops.
Outbound lead generation methods include email outreach, gifting campaigns, and invitations to events – online and in-person. Technically, cold calling is among the techniques, but Advertas does not recommend or practice it as everyone views it negatively. Calls to existing customers and prospects with an established relationship with someone in the firm are apparent exceptions. Once a connection is established or at least an initial meeting has occurred, salespeople calling prospects can be an excellent way to cut through the email chatter and move deals forward.
Seven of the best ways to generate leads
Building on the general descriptions and use of inbound and outbound lead generation above, let's now look at specifics around seven lead generation methods that we have found effective in B2B sales.
Search engine optimization (SEO)
SEO requires persistence and a clear understanding of keywords comprising search terms that may not be obvious. Advertas go to some extent to analyze the search volume on keywords and incorporate those terms in web content. Unsurprisingly, the more technical the subject, the lower the keyword search volume. Certain foundational elements to a website's SEO include using meta tags on pages, schema markup, searchable figure descriptions, a site map that the search engines can crawl, and answers to frequently searched questions.
Paid advertising
Targeted advertising is an excellent way to build awareness among prospective buyers. Still, much money can be wasted quickly if the ad campaign is not designed and managed effectively. Finding the right messages takes time and creative energy and will make or break the campaign. Advertas applies a process for capturing rough ideas and then developing the supporting artwork. Good ideas accrue from all quarters, and our clients are often a good source of "seed" ad ideas that help jumpstart the design process.
We prefer digital over print ads because of the ability to link ads and web pages and measure an ad's performance in terms of impressions and Click-Through Rates (CTRs). Advertas uses custom Urchin Tracking Module (UTM) links to identify each channel, so we know which channel and ad are getting traction, enabling detailed analytics on traffic sources. We also apply A/B testing of ads to manage the campaign, but receiving the ad performance data near real-time is only good if it's used. The campaign manager must be prepared to make a change within a week if an ad isn't performing and reallocate the ad budget accordingly. More on unpaid and paid advertising is described in the section on Social Media below.
Unpaid advertising
Many of our start-up clients want to do press releases on whatever subjects. While issuing a press release occasionally may be helpful, few editors will run them up unless they have a tangible impact on their readers. The greater value of press releases is having them available on a "News and Events" page of the firm's website, where prospective customers and potential investors can read about the firm's history and get a sense of a growing, vibrant enterprise.
An excellent source of unpaid advertising is third-party writers giving your firm some "good ink" in an industry publication. If your executives or founders are well-known in the industry, engaging editors to consider running pieces that include their views on a current topic is a great way to build awareness of your firm. Likewise, technology surveys by industry writers are also an excellent way to gain more exposure for your offering. If the writer covers a nascent set of technology or business trends, ensure your company is included.
Email marketing
We probably receive over 50+ emails daily from someone wanting to sell us, so we have become almost numb to emails. In B2B, effective email marketing will offer value to the recipient and only be done sometimes, e.g., a news article, paper, invitation to an industry event, etc. Our best practice is to overlay email marketing with other outbound methods so email recipients will recognize the firm. For knowledge workers, emails offering white papers and technical papers are helpful; likewise, invitations to an event or webinar can also be effective.
Email marketing is often the 'tip of the spear' for ABM, where links to personalized videos are embedded in the email and addressed to a specific individual and company. There are several technologies to embed personalized videos in email. We like to include the target account's name and logo to give the embedded link credence.
Social media marketing
Every company should have a vibrant social media presence that publishes content on multiple platforms. We prefer LinkedIn as our primary platform, but there's no reason to limit your use to one social media outlet. For free advertising, the point of social media is to "stop the scroll" and attract attention to your brand. One industrial company's training department posted video bloopers of their otherwise serious training videos. The bloopers garnered far more attention and comments than their usual content. The audience saw the videos as funny and genuine and responded positively. We are not suggesting advertising your mistakes, but social posts do not have to be serious to be effective; they need to get attention and be relevant. Having some entertainment value for the audience is excellent if done carefully.
One of the best uses of social media platforms is paid advertising. Depending on the platform, filters can be very specific about the target audience, aligning ad spending with ABM practices and target accounts. However, the more specific filters, the smaller the audience, of course, so there is an optimum in the filter settings. As done with A/B ad testing, we recommend being prepared to change the filters while frequently checking ad performance.
Perhaps not surprisingly, demographics play a role in who uses social media. Young, early career professionals tend to reference social media more. They check out a company's social posts and the firm's website. Therefore, social media has the added benefit of appealing to early-career new hires.
Content marketing and thought leadership
Content marketing is essential, and if your business is in tech or has technical offerings, demonstrating thought leadership is imperative. Advertas makes a practice of working closely with clients on their annual conference planning and targeting those conferences where a member of the client management team or one of the technical leaders can present a paper. We know that white papers (self-published), case studies, and technical papers in industry publications are primary sources of information for technical decision-makers. Having – licensed – copies of these materials on the company website and a steady stream of this content differentiates your company and offerings. Holding the most recent or popular papers behind a registration wall is another good source of MQLs. These resources are also suitable materials for drip campaigns and sales to follow up with prospects.
Events – online and in-person
Advertas and many of our clients take full advantage of industry events, from international conferences to local networking socials. Some of our clients exhibit at conferences, which yields excellent exposure for their brands, but is expensive. In our practice, we support three levels of event participation in ascending order of cost:
Attend an event to gain information and network for contacts
Present a paper at a conference to demonstrate thought leadership
Exhibit at a conference and present papers to build and differentiate the brand
Which of these event types you choose to include in the annual marketing plan depends on the marketing budget, but all can be useful in producing MQLs. One word of caution: designing and building the booth ("stand" outside the U.S.) requires creativity, planning, and a significant financial commitment, if only for 100 ft2 or 10m2. Whatever your booth size, we recommend these complementary initiatives also be done at a conference to get the most out of your marketing investment:
Determine your message and develop or identify the supporting materials well before the conference. The message may be around a new capability or application of an existing product.
Arrange to present a paper at the conference, if practical, and consider giving presentations at the booth to draw traffic. This will require an A/V setup and a tech available to support the setup during the conference.
Invite your contacts to visit your booth, even if you are uncertain the individual will attend the conference. Your prospects will be exposed to your message, and the firm will benefit from the branding.
Set up meetings with key technical influencers and decision-makers in target accounts at your booth or outside exhibit hours.
Scan badges or obtain business cards to capture visitors' contact details. If the conference badges lack QR codes, take photos of visitors' badges. These individuals should go into the company's Customer Relationship Management (CRM) system for future follow-up and invitations. New contacts are the lifeblood of MQLs.
Lead generation best practices
Use a compelling CTA
Your call-to-action (CTA) arguably plays one of the most critical roles in the results of your digital campaigns. No single silver bullet always works – you have to test for your particular audience. However, a guiding principle is that you must provide value for the audience. In that split second, while they are considering whether to click further in your process, you must give them a reason to click. For example, "Schedule a demo" is not compelling. It's essentially saying, "let me spend 15-30 minutes selling to you." No one wants to be sold to. Instead, try something like, "Give us 15 minutes, and we'll show you how Tool XYZ can be applied to your tech stack to reduce integration costs."
In a recent study by Gartner, it was found that decision-makers spend less than 17% of their time in the purchasing process talking to sales personnel. The lion's share of their time researching and learning about products they expect to do online. So, give them what they're looking for. When considering your CTA, provide multiple ways to learn about your product or solution without picking up the phone or reaching out to someone to schedule a meeting.
Optimize your website and landing pages for mobile
Mobile usage continues to impact consumers, how they go about their purchasing journey, and how your marketing efforts should reflect that. As smartphones continue to evolve and faster mobile internet is more accessible, website traffic is increasingly coming from mobile devices. Just look at these stats on mobile vs. desktop usage from techjury.net:
50% of B2B inquiries are placed on mobile devices
60.66% of all website traffic comes from mobile phones
Phone-based CPC ads cost 24% less than desktop ads, with a 40% higher CTR
As a marketer, it is crucial that you provide a mobile-optimized experience for your target accounts and customers. A responsive website might have cut it with customers five years ago, but technological advances have made it mandatory to have a mobile-optimized website and landing pages. Your SEO and content strategy should also be mobile optimized to make sure mobile users aren't leaving before they can see the value of your products and services.
Continuously create evergreen content
Creating evergreen content means making content that is consistently relevant and fresh for readers for extended periods. Not all content will be evergreen, even though it stays online for as long as you keep it up. Thanks to its continuously relevant content, evergreen content will produce more search traffic over its lifespan.
Evergreen content that we have found to be particularly useful includes:
How-to content
Industry-specific tips
Q&As from users/target personas
Case studies
Product reviews
Instructional/educational videos
This type of content is usually successful evergreen content because it will be useful long after its original post date. However, you can't just post and forget your content because it's one of the above types. You will want to update and repurpose your content to keep it ranking highly, remain relevant and up-to-date, and continue to drive traffic to your website. As you update your content, remember to promote it like it's new, even though it's not.
Be regular and consistent
"We now return to your regularly scheduled programming." With the decline of broadcast and cable, it may be a thing of the past in the TV landscape, but having a consistent schedule is critical when creating and posting marketing content. Creating and maintaining a regular and consistent posting schedule across LinkedIn, YouTube, blogs, and podcasts will help you grow and maintain a following as a thought leader. Your audience will expect and look forward to your content when you are consistent with your posts. Algorithms also favor consistency and push your posts so more people will see and engage with them.
Create a referral program
Generally considered a B2C practice, referral programs can also benefit your B2B lead generation process. Referral programs can be highly successful because your audience is real people who trust their friends and those close to them.
With a strong referral program, you reward your current clients for marketing for you. More clients usually mean more revenue, but it also means you have an extensive network of people who use and approve of your services and will be willing to talk you up to their friends. This vast network allows you to grow at a lower cost than other channels. If you're willing to invest in setting up the referral program processes, you can generate high volumes of quality leads.
Combine lead-generation strategies
No single strategy or best practice listed in this blog will fill your funnel with high-quality leads on its own. The best lead-generation strategy combines the techniques and best practices we discussed above. Combine SEO optimization with evergreen content marketing. Utilize social media to promote and repurpose your evergreen content. Attend in-person events and promote your booth via email and social media. Take the time to find the best combination of strategies for your audience, be consistent, and the leads will come.
Want more insights into maximizing your demand or lead generation efforts? Our experts are here to help you build an effective plan. Fill out the form below to schedule a consultation!
Hal Green and Laura Cuttill, Advertas, Inc
Copyright 2022. All rights reserved.

Hal H. Green is a marketing executive and entrepreneur in the energy industry with more than 20 years of experience in starting and managing technology companies. His particular focus is business strategy, effective selling practices, and field marketing. He has a diverse portfolio of achievements, which span all areas of the hydrocarbon supply chain – from upstream exploration through downstream refining & petrochemical.
Mr. Green attended Texas A&M University, where he received a Bachelors in Electrical Engineering. He later earned an MBA in Information Management from the University of Houston. As Director of Manufacturing Systems for Setpoint, an advanced process control firm in Houston, Mr. Green effectively managed the P&L of this consulting practice. After Aspen Technology acquired Setpoint in January 1996, he continued as Director of Business Development for the Information Management and Polymer Business Units. Throughout his career, Mr. Green has been a proven thought leader, publishing articles in major industry journals.
In 2004, Mr. Green founded Advertas, a full-service marketing and public relations firm serving clients in energy and technology across the energy supply chain – upstream, midstream, downstream and power. In 2009, Geophysical Insights retained Advertas to be their outsourced marketing and business development functions. Dr. Tom Smith, President/CEO of Geophysical Insights, appointed Mr. Green as Director of Marketing and Business Development, in which capacity he still serves today.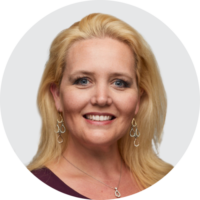 Laura Cuttill
Chief Marketing Officer
Laura A. Cuttill is a strategic and operational leader with a demonstrated ability to fuse business, financial, and technology interests into streamlined, profitable operations. Armed with a degree in marketing from Texas A&M University, Ms. Cuttill began her career in the Schlumberger Information Solutions department, working on identity management roll-out projects for Chevron and ExxonMobil.
In 2004 she joined Hal Green as a co-founder of Advertas, adding her organizational, analytical, and creative problem-solving skills to the team. In 2010 she left Advertas to co-found the identity management software company, 2FA, Inc. As COO / CMO for 2FA, she helped lead the company from concept to a 75% market share in target verticals for two factor authentication in four short years. After selling the business to Identity Automation in 2016, she returned to Advertas, continuing to support clients in the energy and process industries. She serves her clients with a unique vision of using cutting-edge software and marketing practices as a foundation to drive business growth.