As the fall season kicks off into full swing, it's easy to believe you have PLENTY of time to plan your company's holiday party. It's only October – right? We've been there. Before you know it, late November and early December are at your doorstep, and you're rushing around for venue space, entertainment, and out-of-this-world catering. To stay ahead of the game, here are five stellar venue options to hold your Holiday Party in Houston, TX, or to use as inspiration if you're located elsewhere!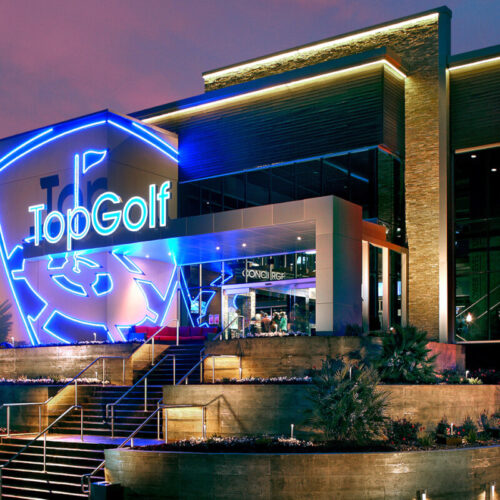 Topgolf
Looking for an active and fun party experience? Look no further – Topgolf is "The Place Where Everyone Can Play, Even If No One Plays Golf." With simple pricing options, delicious menus for every taste, and a full-service bar, your Holiday Party is guaranteed to be the event of the year! Topgolf even offers gifts for guests.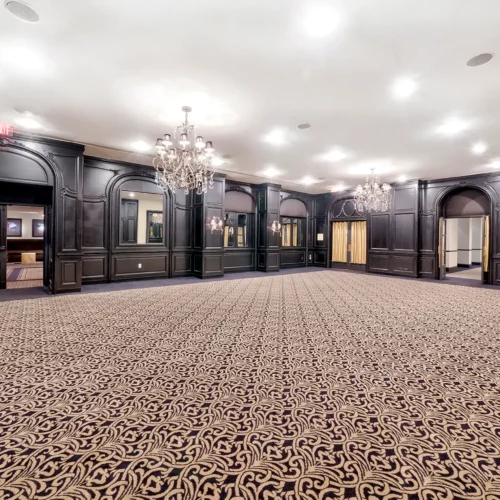 Hotel ZaZa
Hosting your Holiday Party at Hotel ZaZa ensures an elegant evening full of delectable bites and drinks. The Hotel ZaZa offers several venue spaces with varying decor to create the perfect atmosphere for your event. Bring in your preferred musician, and enjoy a sophisticated evening.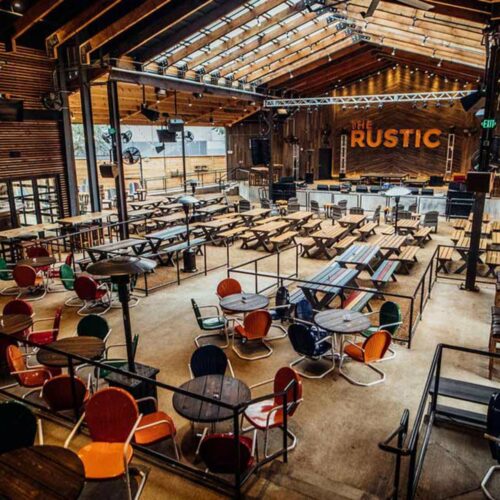 The Rustic
The Rustic is situated in downtown Houston and offers a large hosting space affectionately named Pat's Backyard. This spot is the perfect location for live music, bites, and drinks under the Texas evening sky! Your guests can soak up a beautiful evening with spaces designed for both large parties and intimate gatherings.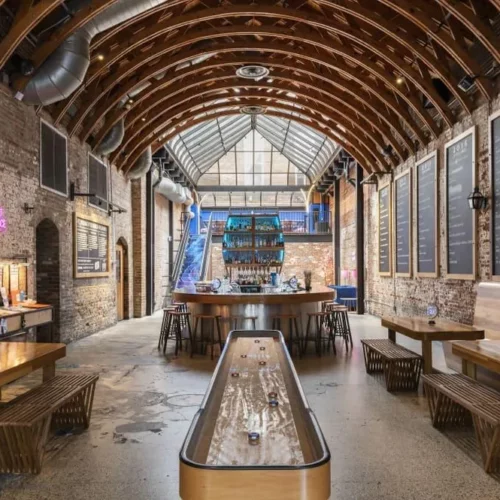 Angel Share HTX
As a stunning historical space located in the heart of downtown Houston, Angel Share is the perfect place for your Holiday Party. It's vaulted ceilings, mezzanine, and dedicated bar space all add to the ambiance of an unforgettable experience. They provide several event options such as a full-day buyout, half-day buyout, and renting specific spaces throughout the venue.  Angel Share offers delicious cocktails and bar snacks that are sure to be crowd pleasers.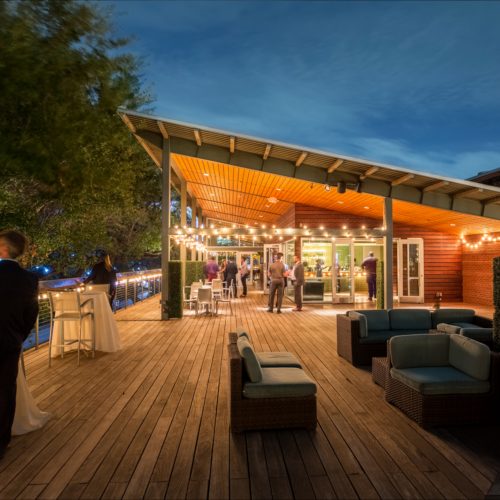 The Grove Houston
Located on beautiful Discovery Green, the Grove Houston offers several event spaces with ranging capacity levels and delicious menu options. The true beauty of this space is its view of the city, especially in the evening. The Grove combines modern architecture with natural elements to create the perfect balance of rustic and refined.
We hope these venues provide some inspiration for your Holiday Party, and serve as a reminder to begin your planning now!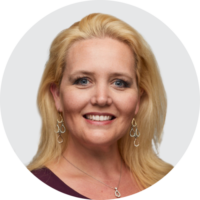 Laura Cuttill
Chief Marketing Officer
Laura A. Cuttill is a strategic and operational leader with a demonstrated ability to fuse business, financial, and technology interests into streamlined, profitable operations. Armed with a degree in marketing from Texas A&M University, Ms. Cuttill began her career in the Schlumberger Information Solutions department, working on identity management roll-out projects for Chevron and ExxonMobil.
In 2004 she joined Hal Green as a co-founder of Advertas, adding her organizational, analytical, and creative problem-solving skills to the team. In 2010 she left Advertas to co-found the identity management software company, 2FA, Inc. As COO / CMO for 2FA, she helped lead the company from concept to a 75% market share in target verticals for two factor authentication in four short years. After selling the business to Identity Automation in 2016, she returned to Advertas, continuing to support clients in the energy and process industries. She serves her clients with a unique vision of using cutting-edge software and marketing practices as a foundation to drive business growth.