Content Marketing Services
Inspire your audience through effective and efficient content marketing.
Reach your prospects through our content marketing services.
Content Marketing Services That Grow Your Business
Content marketing is not new, but it is one of the most effective digital marketing strategies in our catalog of services. Content marketing can increase web traffic and conversions, as well as create an increase in brand awareness.
Our team develops, writes, edits, and promotes unique and accurate, custom content (of all kinds) to drive your business forward. White papers, product sheets, videos, and blogs, you can do it all with Advertas content marketing services.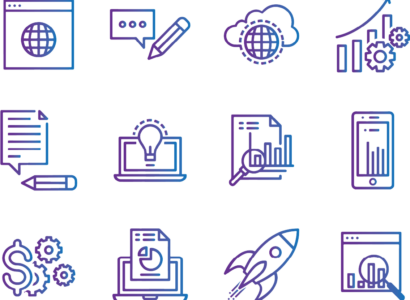 Inside Our Content Marketing Services
Our content marketing team is primed and ready to give you personalized service and unique content marketing plan to help you reach your business goals. Learn more about how our content marketing services work below:
All our content marketing services start with a unique strategy, built around your business, audience, and goals. This starts with learning about your business and then putting together a plan that matches your goals.
Planning a content calendar is the next step in the content marketing process. This includes when content will be written, editing timelines, and delivery dates for each piece of content on your plan.
Blogs, guides, case studies, or video, our team of writers and marketers begin creating your custom content. We pride ourselves on being able to create content that drives engagement while sticking true to your brand.
Along with content creation, we work to ensure your content is optimized for your website visitors and search engines. Optimizing for your audience and search engines gives your content the best chance to stand out.
Once your content is ready, we help promote it via email, social media, and anywhere else your audience is. This will get more eyes on your content, and boost your brand awareness, which ultimately leads to more sales opportunities.
Our job isn't done with the creation and promotion of your content. After each content release, you will get a progress report on your content that will look at engagement and your returns.
Why Quality Content Writing Matters More Than Ever
Consumers Want Great Content
Today's consumers are more sophisticated and care more about content that provides quality information. They are quick to return to sources of great, useful content, and even quicker to turn away from sources of lackluster content. By creating and promoting quality content, we can help drive additional traffic to your website and conversions, ultimately growing your business.
Search Engines are Changing
Just like consumers are looking for more quality, helpful content, so too are search engines. Lead by Google, search engines are more prioritizing giving people simple and accurate answers to their queries as quickly as possible. Our writers focus on creating accurate, accessible, authentic, and truthful content that will be useful to both your audience and the search engines they use.
Customer Journeys Are More Complex
Today's consumer takes a lot more time to consider their options when it comes to making a purchasing decision. The traditional sales funnel is not as viable as it once was. That is why creating high quality content, as part of an account-based marketing program, is vital to your success. Well written, helpful content can attract and nurture your contacts and push them closer to becoming a customer and a viable source of referrals going forward.
Your Competitors are Investing in Content Marketing
Content marketing is not a new concept, but it is an effective one. It has stood the test of time as a great way to engage with your target audience. That's why your competitors are writing blogs, guides, and creating videos and putting them out for the world to see. Advertas content marketing services are here to bridge the gap and get you on the right path with personalized content designed with your goals and audience in mind.
Benefits of Working with a Content Marketing Agency
When it comes to reaching your target audience, content marketing is a great way to offer value and connect with them. Having a content marketing agency can help lighten the load of content strategy, creation, and promotion. Having that support system leads to:
Your brand is unique and one of the most valuable things you own. We understand that and work with you to create quality content that represents your brand to the fullest. The more informative content you provide, the more your brand awareness grows and the people consuming that content are more likely to choose you when it is time to buy.
Consumers spend a lot of time researching their options before they make a purchasing decision. By partnering with us, your business will become a trusted, reputable source of information for your market. You'll build trust with your target audience early, making you their top pick when they are ready to purchase.
Companies that engage in content marketing have higher conversion rates than companies that don't. By partnering with us for your content marketing needs, you get a competitive advantage that earns you valuable leads and clients.
What is Content Marketing?
According to the Content Marketing Institute, content marketing is a strategic marketing approach focused on creating and distributing valuable, relevant, and consistent content to attract and retain a clearly defined audience — and, ultimately, to drive profitable customer action. Content marketing removes the traditional sales or product pitch and replaces it with content that helps your customers and prospects solve their problems. Businesses that choose to implement content marketing strategies usually see increased sales, cost savings, and more loyal customers.
What kind of content does Advertas create?
The most popular and effective types of content Advertas creates are blog posts, social media posts, videos, infographics, and case studies/white papers. Contact our team to see what types of content would work best for your target audience.
How much does it cost to work with a content marketing agency?
The cost of working with a content marketing agency can vary depending on several factors. These include the services offered, the topics covered, and the complexity of your campaigns.
Some content marketing agencies charge a flat monthly fee for their services. Others charge based on the number of words written in a piece of content, like a blog or white paper.
On average, the cost of working with an email marketing agency might start at $500 per month for smaller businesses with less complex needs. Larger companies with more advanced campaigns can expect to pay significantly more monthly.
The budget can expand into five figures per month if you add other services like SEO or paid ad services. Remember, your content marketing services company works to provide a profit above and beyond your content marketing campaign budget. Contact us to receive a quote for your specific needs.
Do content writing services work?
Absolutely. Content marketing is an effective tool for engaging your target audience and driving key results. Here are key reasons why the strategy remains effective.
Content marketing allows your B2B company to reach its target audience directly with helpful and relevant content to their pain points.
The strategy is relatively inexpensive compared to other forms of marketing, with most of the cost going towards writing. This cost will be offset because the written content should be evergreen and remain relevant to your target audience. Your content will also cross over into other mediums. For example, a blog post can be used to create infographics, social media posts, and videos, giving your content more variety and reach.
Find out how we can help you grow your business with our content marketing service.